Learn about solar energy and get a free consultation today
See if you qualify for rebates on solar panels and you can be on your way to saving money on your electricity. It's fast, easy and most of all the consultation is free. Solar Energy Search (SES) is your source for everything related to solar panels, and we will help you determine if they are the right fit for you. Get your free solar energy consultation by filling out the form above.
Learn how you can save with solar
Going with solar will save you thousands over the life of the system.
Add solar and cut your water heater energy costs by 50%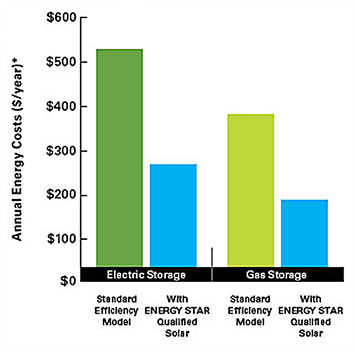 *Based on average household of 2.6 occupants, U.S. Census 2006.
Benefits of solar energy:
Reduce your electric bill by up to 80%
Increase the value of your home
Protect against inflation & rising energy costs
Provide clean, reliable energy for your family